CONFIRMED SPONSORS & PARTNERS
Thank you to our partners for their kind and generous support for the FIG / WB Conference in Athens in 2016.
Partners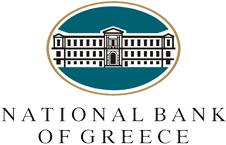 National Bank of Greece National Bank was established in 1841 and became the first bank in the modern Greek state, with a decisive contribution to the financial life during these 170 years of history. Nowadays, National Bank leads one of the largest and strongest financial groups in Greece, with a strong presence in Southeast Europe and Eastern Mediterranean.
National Bank offers a broad range of financial products and services that meet the ever changing needs of businesses and individuals.
It would be fair to describe it as the Bank of the Greek family, since it controls the ¼ of retail banking and has 25% market share in deposits. The share of deposits reflects the confidence of the savings customers, which are its driving force.
With 528 branches and 1,432 ATMs, it has an extensive service network covering the entire geographical area of Greece, while at the same time it is developing alternative distribution channels for its products, such as the Mobile and Internet Banking services. Today, the network of the Bank abroad includes 1,204 units, while the Group employs 34,554 employees, serving a market of 125 million residents (data as of 30.09.2015).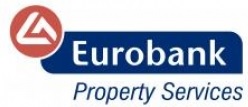 Eurobank Property Services EUROBANK PROPERTY SERVICES, is a leader in the real estate sector, providing services in Greece, as well as in Romania, Bulgaria, Serbia and Ukraine. Its specialized personnel exploit its significant experience, providing a high level of integrated professional real estate services to the Eurobank group as well as to third party clients. The company holds a distinguished place among the top real estate valuation organizations, mainly as it carries out more than 50,000 valuations per year, a fact which strengthens it in the other sectors in which it is active, i.e. the brokerage sector (providing full brokerage services for property sales or rentals), advisory services, market research, technical & facilities management services, as well as asset management.
EUROBANK PROPERTY SERVICES commands a deep knowledge of the real estate market in Greece, as well as in the countries of New Europe via its local subsidiary companies.
The company is active in the following sectors:
Real Estate Advisory
Market Research
Valuations
Agency
Property & Facilities Management
Corporate Real Estate
Real Estate Asset Management
Technical Advisory Services
Group Properties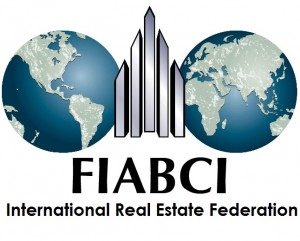 FIABCI FIABCI provides access and opportunity for real estate professionals interested in gaining knowledge, sharing information and conducting international business with each other.
FIABCI Members represent all real estate disciplines including Brokerage, Property Management, Valuation/Appraisal, Investment, Development, Consulting, Legal, Architecture, Planning and Insurance.
Members work in all types of property sectors - Commercial, Residential, Luxury, Retail, Rural, Resort, Industrial, etc FIABCI's areas of focus include global networking, international business development, education and advocacy in the global real estate industry. With members in 65 countries, including 100 Professional Associations, 65 Academic Institutions and 3000 individual members from all professions of the real estate sector, FIABCI is the most representative organization of the real estate industry in the world and holds special consultative status with the Economic and Social Council (ECOSOC) of the United Nations.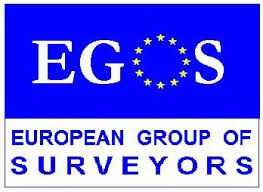 EGOS The European Group of Surveyors (EGoS) was established in 1989 to represent especially non-geodetic surveying professionals in Europe.
EGoS have 9 full members, 2 Associate members and 4 Observer members in surveying organisations representing approximately 260,000 individual surveyors in 15 countries.
The group meets bi-annually, normally over a two day period, and are active in workshops; to develop standards and mutual recognition of qualifications, to promote and develop Quality Assurance and best practice in surveying, To develop and promote training schemes for surveyors, and to collect and collate information on professional practice in relation to surveying and the associated fields.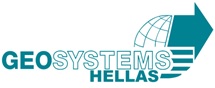 GEOSYSTEMS HELLAS S.A. GEOSYSTEMS HELLAS S.A. [GSH] was established in Athens in November 2009 as the newest member of GEOSYSTEMS EU GROUP Member (www.geosystems-group.eu) acting commercially as Hexagon Geospatial solutions, Hexagon Airborne solutions & Hexagon Synergies authorized reseller and as a consultant in Greece and Cyprus. [GSH] is a S.M.E company currently employs a total of 9 persons six of whom are qualified staff of engineers. The company's vision is helping organizations harness the information of the changing earth for greater advantage, by creating geospatial business systems that transform our earth's data into business information. The company is working on commercial Environmental, Photogrammetrical, Remote Sensing projects and R&D projects for land management, crisis management and Spatial Data Infrastructure (INSPIRE Directive) implementations. [GSH] is deeply involved in Big Data and Data Fusion techniques for National projects in Greece and establishment of infrastructure for spatial information (Metadata, Data Specifications, Data and Service Sharing and Monitoring and Reporting). So, GSH holds extensive expertise in regards to operational requirements/scenarios definition in fields of data exchange/sharing in an interoperability manner. [GSH] is a funded member of si-cluster (the Unique Hellenic Space Cluster), www.si-cluster.gr/en and The Hellenic Association of Space Industry (HASI), www.hellenic-asi.org so it holds great and daily experience with Copernicus program.

HEXAGON GEOSPATIAL Hexagon is a leading global provider of information technologies that drive productivity and quality across geospatial and industrial enterprise applications.
Shape matters to Hexagon.
Shape conveys form, appearance and condition – like what shape the world is in. And that kind of shape matters to Hexagon.
The patterns of change shaping our world are so powerful that their implications go far beyond anything remotely similar in our past. Global megatrends and disruptive technologies fuel and accelerate such change. As quickly as commonplace becomes a thing of the past, the peculiar and unfamiliar quickly become commonplace. We are driven by the desire to actively participate in this process of transformation.
We are a leading global provider of information technologies that drive productivity and quality across geospatial and industrial enterprise applications. Our solutions integrate sensors, software, domain knowledge and customer workflows into intelligent information ecosystems that deliver actionable information. They are used in a broad range of vital industries.
Today, right now, our work is shaping change across manufacturing, engineering and geospatial landscapes – with information technologies empowering meaningful data and ideas to do their greatest good. We have more than 16,000 employees in 46 countries and net sales of approximately 3.0bn EUR.
We are committed to moving business and industry beyond predicting, preparing and adapting – to influence the present and affect the future, and ultimately, narrow the chasm between what is and what should be.
We call this the shape of change.
The shape of progress.
The shape of things to come.

MARATHON DATA SYSTEMS Marathon Data Systems has been active in the Geographic Information Systems(GIS) market exclusively for over 20 years and was the pioneer in introducing the GIS to Greece and Cyprus. MDS is the official distributor of ESRI's products (ArcInfo - ArcView - ArcGIS Server GIS), both in Greece and internationally.
ArcGIS is being currently used in the Public Sector, Local Authorities, Private and Academic sector.